IT'S NOT 100% INNATE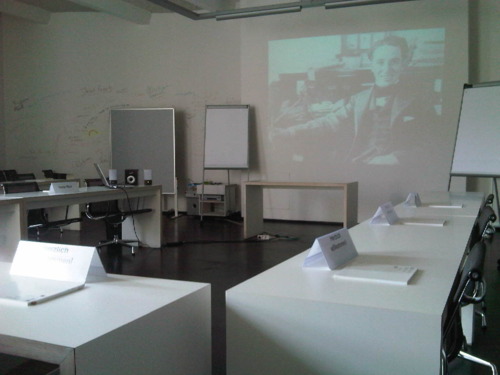 Charisma is not 100% innate. You can boost your presence; you can boost your level of self-confidence, you can boost your rhetoric, you can boost your authenticity, you can boost your leading by example, you can boost your charisma, you can turn into a more charismatic person!
In this two-day follow-up of The Seven Minute Star training you continue to deepen your communication skills and learn how to shine even more on stage.
DAY ONE CHARISMA DRIVERS – Day one focuses on charisma drivers that are not innate. In two speeches you explore the worlds of motivation and personal strengths. Again, you constantly give and receive positive and constructive feedback. You also get to know the 11 players of F.C. Charisma – an unbeaten, undefeated, unbreakable team.
DAY TWO THE CHARISMATIC LEADER – On day two, you finally say goodbye to the last fragment of comfort zone you were still holding on to. First you give the speech of your life – a metaphorical super challenge. Later you present in a group what a charismatic leader is really all about. By then, you turn into a charismatic leader yourself. The transformation is complete. You're a living proof that charisma is not 100% innate.
Facts and Figures
Trainer: Florian Mueck
Number of participants: 6 to 10
Venue: Organized by client. An exciting option: Trainings in Barcelona
Duration: Two days, 18h
Languages: English, Spanish, German
Are you curious about boosting your charisma?
Request a detailed agenda by email.