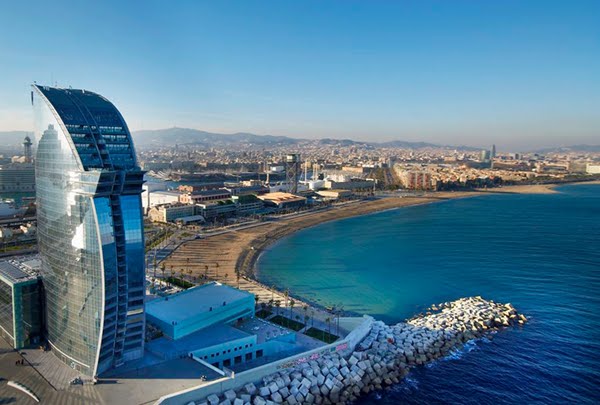 Destination Training in Barcelona:
Personal Growth with Mediterranean Flair
Freddy Mercury and Montserrat Caballé were right; the Catalan capital situated right at the Mediterranean shores fascinates (almost) everyone. With its beautiful horizon. With its breathtaking architecture. With its multifaceted cuisine.
Now you can combine a fascinating stay in Barcelona with a charisma boosting communication seminar.
Motives
Public speaking skills
Professional & personal growth
Self-confidence
Teambuilding
Incentive
Didactic approach
Public speaking
Positive and constructive feedback
Motivation & Inspiration
Content
Choose your content:
Group size
Trainer
Venue
Flexible, depending on budget
Combination of hotel and seminar rooms
Reservation and organization by the trainer
Sample venue at the beach: Hotel Front Maritim****
Duration
Arrival on Thursday* night
Seminar on Friday and Saturday, 10-18h
Departure on Sunday
Dates to be coordinated
* Thu to Sun is a recommendation only; dates are flexible
Languages offered
.
Dr. Jörg Zätzsch, Partner at CMS Hasche Sigle, Berlin:

To describe Florian's workshops as "speech seminars" would be a misleading understatement. In Barcelona we did not only improve our public speaking skills, but experienced two days full of positive thinking and energy. Definitely the best seminar I ever attended. Needless to say: Barcelona as a venue is a total fit!