You can book Florian as a keynote speaker for your event. All formats are available in English, Spanish and German language.
The Charismatic Communicator
Interactive, educational presentation with high entertainment factor. Together with the audience Florian walks up the stairs to the stage of glory. 15 simple but powerful steps: self-confidence, transparency, first sentence, structure, rhetorical devices, quotes, stories, visual aids, eye contact, body language, voice, humor, passion, enthusiasm, smile.
Number of participants: any group size
Duration: 90 to 120 minutes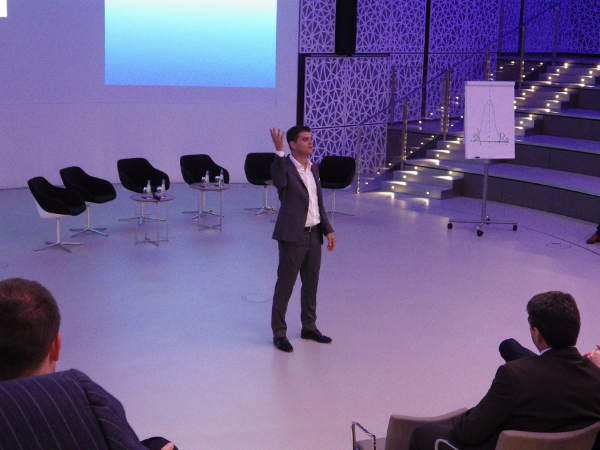 The Speech Structure Building™
Interactive training session on how to build speeches and presentations. In four steps the audience learns how to build any speech or presentation in just a couple of minutes.
Number of participants: any group size
Duration: 60 minutes
The Ball Must Go In – The Scientific Art Of Persuasion
Classical keynote training speech about the three pillars of persuasion – logos, ethos, pathos. A speech full of humor, interaction and energy. Theme: football/soccer.
Number of participants: any group size
Duration: 60 minutes