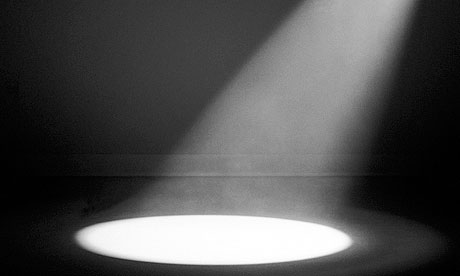 Dear Public Speaker!
We, the audience, have a reason to complain. We, the audience, feel disrespected every time you finish your presentation and run away like a zebra chased by a horde of lions.
Why can't you stay? Why can't you enjoy the applause we offer to you as a sign of our respect and our gratitude?
Why can't you wait and shake hands with the moderator who awkwardly smiles at us, the audience, every time you are already gone by the time he arrives on stage?
We, the audience, decided to help you. We will make it easy for you. We will offer you an easy-to-follow 6-step process:
Say your last punchy, motivating, inspiring sentence – without "Thank you" at the end.
Make a half step backwards and drop your arms and shoulders.
Smile and maintain good eye contact.
Enjoy the applause setting in and maintain your position for 5-10 seconds.
If there is a moderator, look at him/her and signal that you want to shake hands.
Leave the stage.
Following these six steps you will leave us as a leader. You will leave us with authority, charisma and style.
No more reason to complain.