florian
WELCOME TO MY CHARISMA BOOSTING WORLD
One of my clients once told me the coolest thing ever: "Florian, you are the ACDC of public speaking coaches." I loved it! But public speaking is only part of my work. Your benefit is the transformation you experience. Public speaking is the vehicle, but transformation–more self-confidence; more emotion; more vulnerability, more authenticity, more charisma–is the destination. In the end, you grow in a way you never imagined. And, like ACDC, you are "Thunderstruck".
HAVE YOU CONSIDERED LARGE GROUP COACHING SESSIONS?
Together with amazing growth experts like Conor Neill, Olivia Schofield, John Zimmer or Tobias Rodrigues, I can co-create with you course formats for up to 150 participants you couldn't buy anywhere. Only one challenge: our agendas. This requires time. Let's have a chat!
PIT STOP FOR GAME CHANGERS V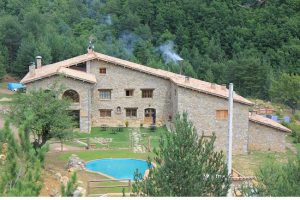 From March 20-22, Tobias Rodrigues, Tony Anagor and I celebrated the 5th edition of Pit Stop for Game Changers. We organize this inspirational retreat once a year, not far away from Barcelona. This year, we invited six wonderful souls from the UK, Portugal, Romania and Spain. Unexpected growth happened. Because it always happens. Are you a Game Changer? Contact me for the sixth edition in 2020. This is by invitation only.
ONLY 4 SEATS LEFT: JOIN THE NEXT CHARISMA BOOSTER NOW
On 6-7 June 2019, you will have one of the few chances to attend one of my open public speaking trainings in Barcelona. The training is limited to eight participants max and will be held in English language. More info.
IESE BUSINESS SCHOOL: READY, SET, GROWTH

From April 8 to 12, 2019, my growth boosting friends Conor Neill, John Zimmer, Tobias Rodrigues, Tony Anagor, and I once again unite in Barcelona. The task: help 116 Executive MBAs of one of the world's top business schools turn into powerhouses of persuasion.