florian
WELCOME TO MY CHARISMA BOOSTING WORLD
One of my clients once told me the coolest thing ever: "Florian, you are the ACDC of public speaking coaches." I loved it! But public speaking is only part of my work. Your benefit is the transformation you experience. Public speaking is the vehicle, but transformation–more self-confidence; more emotion; more vulnerability, more authenticity, more charisma–is the destination. In the end, you grow in a way you never imagined. And, like ACDC, you are "Thunderstruck".
ARE YOU A FORMER TRAINING PARTICIPANT?
Then join this closed Facebook group. In FM Charisma Boosters we share
our rhetorical adventures, give feedback and find inspiration. In five words: W

e keep the spirit alive!
FIRST TRAINING WITH FREELETICS
On 5-6 February 2019, I had the great pleasure to work with the Munich-based fitness app creator for the first time. In the 32nd floor of the Highlight Towers we spent two intense days of personal development. Thank you, team Freeletics!
HARVARD BUSINESS MANAGER COUNTS ON MY KNOW-HOW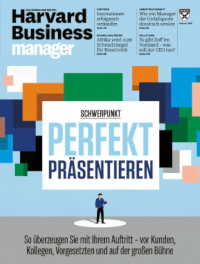 The February 2019 edition of the renowned German version of the Harvard Business Review features a special on presentation skills. I was invited to contribute an article on how to become a better speaker through feedback. A great honor. Here you can download the digital version.
JOIN THE NEXT OPEN CHARISMA BOOSTER IN BARCELONA
On 6-7 June 2019, you will have one of the few chances to attend one of my open public speaking trainings in Barcelona. The training is limited to eight participants max and will be held in English language. More info.