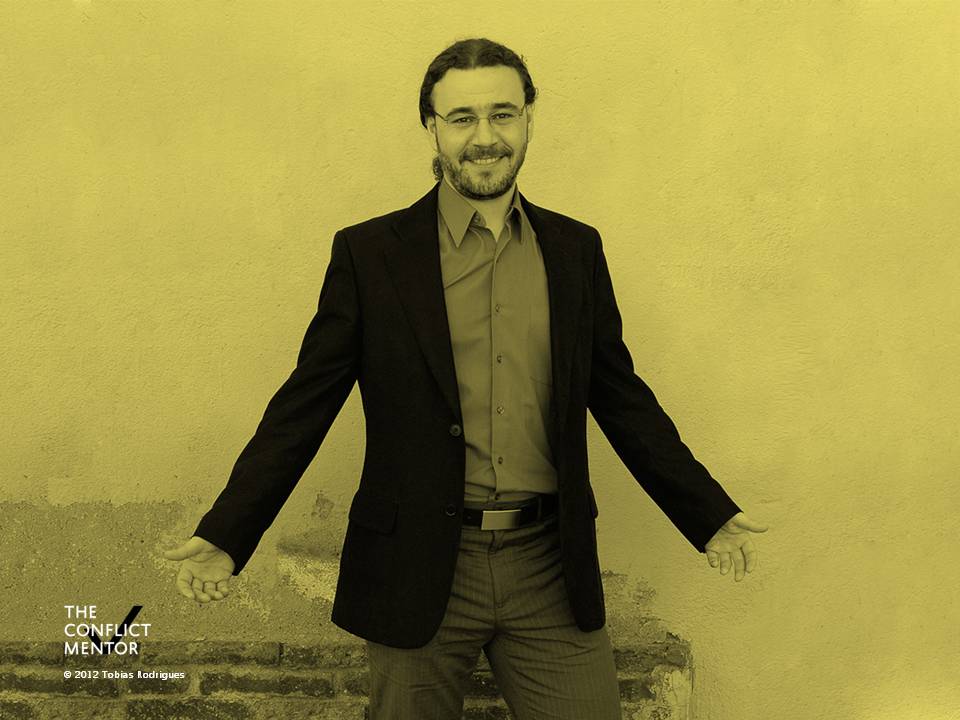 In Greek mythology, Mentor was the counselor of  Telemachus. The word is used to mean someone who shares knowledge with a colleague…
I knew Tobias was different when I first met him in one of my public speaking seminars with FEM in Barcelona. He had this unique poetic aura, this special way of saying things. Ever since we've stayed in contact.
When Tobias approached me with the idea to integrate his conflict management seminar The Conflict Mentor – 12 Steps to a Great Conflict into The Seven Minute Star program I knew right away this was a perfect match; a perfect match of human values, passionate attitude, and the desire to help people grow.
So – who is Tobias Rodrigues?
Tobias' academic career includes a great variety of fascinating topics. In Rome, Barcelona and the Azores the Canadian-Portuguese public speaking fan studied conflict mediation, philology, philosophy, psychology, pedagogy, sociology, e-marketing and theology. Putting his theoretic knowledge into practice, Tobias has gained professional laurels as a social media manager, emotional intelligence coach, human and cultural diversity values coach, English teacher, Classical Greek teacher and penitentiary social worker – among others.
Tobias likes to attend emotional intelligence workshops, he is a passionate Toastmaster and loves to be with his family and friends.
If you want to know why Tobias' Twitter name is ConflictMentor, you better join one of his conflict management seminars.