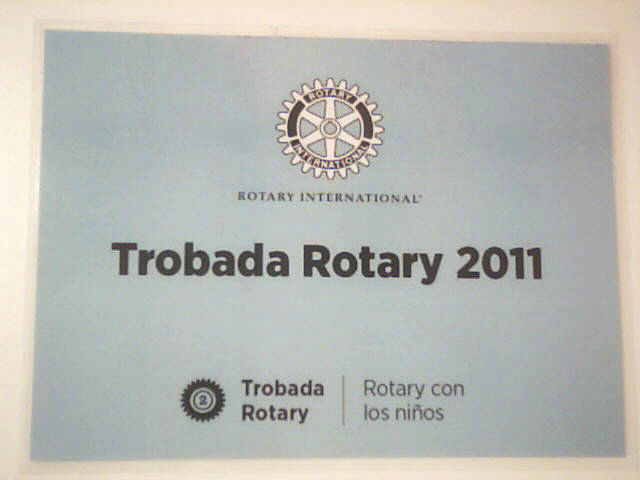 Last June, I had the great honor to co-moderate the annual charity event of all 19 Rotarian clubs of Barcelona together with Helena Canadell, a professional moderator and dancer. It was my first moderation of a bigger event, hence a great challenge.  580 participants, among them Xavier Trias, the Mayor of Barcelona, came with great anticipation to the prestigious Hotel Rey Juan Carlos I. Our mission: Collect donations for the cancer research unit of the local hospital Sant Joan de Déu, a clinic speacialized in children.
A good number of lessons learned I could share with you. Like the finding that the first sentence also works well in moderation. I started the evening with the sentence, "Who of you are not Rotarians… yet?"
I could share with you the insight that you just have to wait and smile and you will only hear the sound of silence – even with almost 600 people in the room.
Or – I could tell you that you better arrive early to check the sound, to adapt the stage set-up to your needs, to make friends with the technicians.
But – that's all standard. I want to focus on one specific lesson learned… Flexibility.
You will understand what I mean when you take a look at the moderation cards below. The first card is from the beginning of the event. The second one is from the end.
What I learned is that every two minutes someone from the organizing committee comes to you and asks for changes for a multitude of reasons.
"We have to welcome sponsor x."
"That one VIP didn't show up. Take him off the list."
"Remember to mention the photographs that people can acquire outside the room."
Every two minutes something new, something extra, something gone.
I learned that flexibility is key. Take decision-making, for example.  You cannot add content endlessly. At some point you have to take the decision and not mention sponsor number xyz. You are the only one who can stop the complete information overload.
Flexibility means – above all – spontaneity. Spontaneous references to people and incidents aside your script. Spontaneous comments about your co-moderator. Spontaneous changes to the agenda.
If you are a Toastmaster, then you will understand when I say that this moderation was like a four-hour mix of prepared speech and table topics – certainly an experience I recommend to any public speaker.
Moderation is like life itself. There is a plan, but you cannot really plan it.
.
Beginning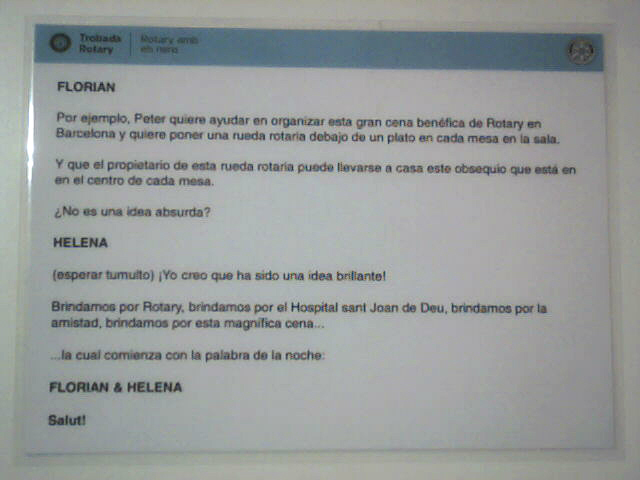 End