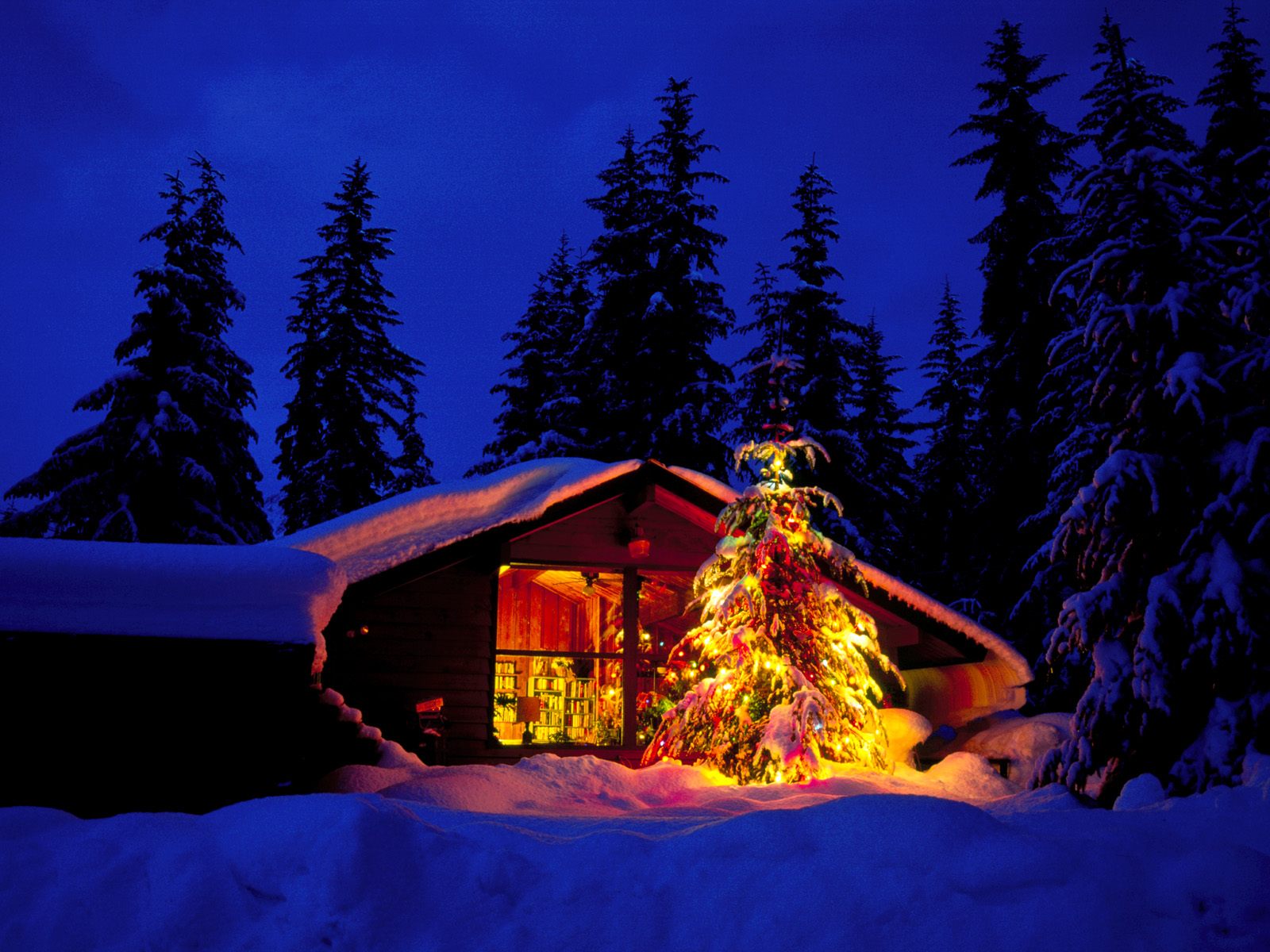 Image source: navidad.es
These days a flood of emails and facebook posts, tweets and real letters (Yes, people with style still use them!) indicate that Xmas is back already again. Back to the family, back to not watching weight, back to buying last minute presents.
What about spicing up your Xmas this year? What about surprising your loved ones? What about standing out from the gray mass of golden tinsel? What about giving an inspiring speech?
Your Xmas highlight this year will be your Xmas speech.
How to do it?
Use the Speech Structure Building Method and build your speech in four simple steps.
.
Step 1 – Gather content
Draw five circles on a sheet of paper.
Think about five lessons learned from your private life – family, friends, passions – in 2011.
Put them down in the circles, using one or two-word titles only.
.
Step 2 – Select top lessons learned
Now – select the three lessons learned which had the greatest impact on you in 2011.
Cross out the other two remaining lessons learned.
.
Step 3 – Create a climax
You assign the letters A, B and C to the circles.
C is the most important lesson learned for you, B the second most important lesson learned, A is your third most important lesson learned in 2011.
.
Step 4 – Create the Speech Structure Building
You assign the A, B and C  titles to the main blocks of your speech body. In the graphic below they are called "1st Lesson learned", "2nd Lesson learned", "3rd Lesson learned".
You add the opening and the closing – that's it.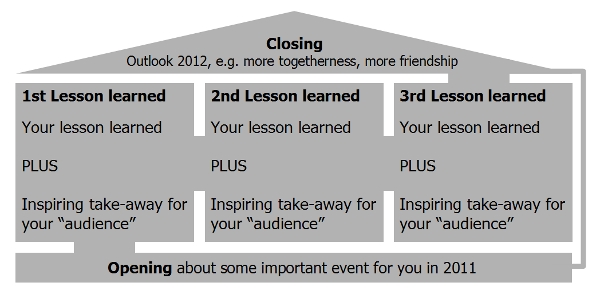 Done.
Here is an example of how your speech could start:
2011 – a year that will not be remembered for some excessive Olympic Games. A year that won't be recalled for a compelling Soccer World Cup either. Maybe, 2011 will be remembered as standard and poor. For me, 2011 is a very special year. I could learn a lot in 2011 and tonight I want to share with you my three most important lessons learned in 2011. Lessons that involve you, Tom. Lessons that implicate you, Anne. Lessons for everyone of you.

My first lesson learned in 2011 is that passion always wins.

[…]
.
Now – what are you waiting for? Surprise your loved ones – with your inspiring Xmas speech! Maybe, they will not remember 2011 too much. But – your Xmas speech will be unforgotten.
Merry Xmas and a super self-realising 2012!
Inspire the world!