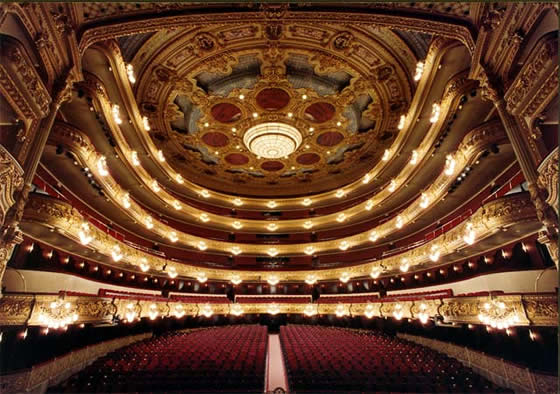 There are people who weigh their networking success by counting the number of business cards they have collected. To me, networking is much more. It can be, for instance, an invitation to a dress rehearsal of a fantastic opera featuring some of the most acclaimed opera stars in the world.
Last Thursday I received an email by the renowned buffo baritone Bruno de Simone. He and his wife wanted to join one of the meetings of our Rotary Club in Barcelona. He is a Rotarian himself – from Florence, Italy.
On short notice, the lovely couple could join our christmas dinner that same night. During the dinner we had fantastic conversations. We shared Barcelona insights, they opened our eyes and ears to world-class opera.
(Are you still thinking of business cards?)
They appreciated our help and hospitality a lot. In return Bruno invited some of us to the dress rehearsal of Donizetti's Linda de Chamounix which took place at the Gran Teatro de Liceo the following Saturday.
The opera was spectacular and it was great fun to see our friend on stage.
The cast was led by Diana Damrau and Juan Diego Flores, two super stars in the world of opera. When Flores finished his principal aria "Se tanto in ira agli uomini" the audience freaked out. 'Bravo' yells and an explosive applause for at least half a minute.
And what did Juan Diego Flores do? Did he move on? Did he leave the stage?
No.
He stood their firm as a rock. He stood there rooted as a tree. His poise was impeccable.
For half a minute he wouldn't move.
I turned over to Rose and whispered into her ear, "This is the way speakers should receive their applause."
. 
Every time poise and networking everywhere
Two tips.
Next time you finish a speech or presentation and you are about to run away, think of Juan Diego Flores and stay.
Next time you collect business cards, think of Bruno de Simone and ask how you can help that person with something specific like a Rotarian christmas dinner.