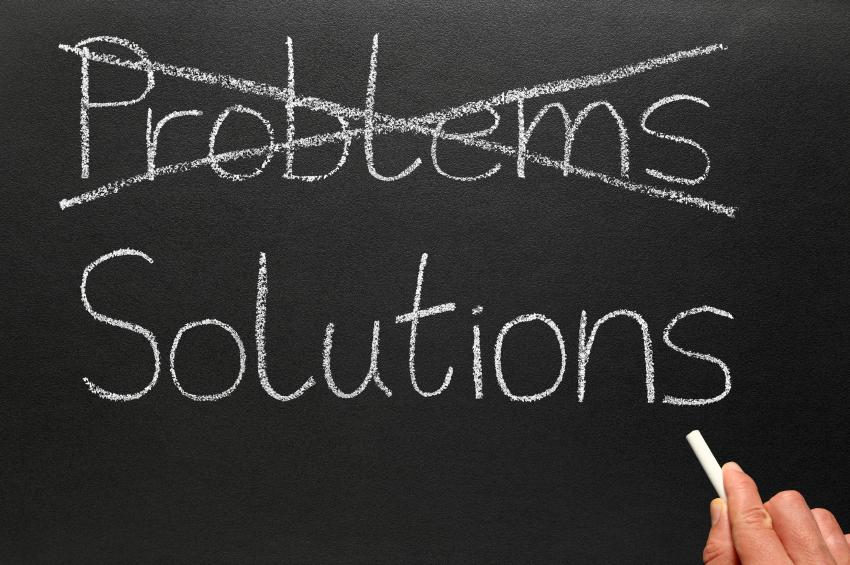 The other day, on a flight from Barcelona to Zurich I couldn't help but listen to the phone conversation held by a very loud and very noisy gentleman sitting in the row behind me. We were already heading for the runway. Apparently, that man in his early fifties was a business consultant. He spoke with one of his junior consultants. A problem had occured. A problem which occurs quite often in the world of consulting.
Their client was unhappy about the project's results and refused to pay the fees. The junior consultant looked for advice on how to handle this delicate situation. He called his boss.
The loud and noisy gentleman stated that, "In our communication with our clients we only have two options; we can either be part of the problem or we can be part of the solution. If you involve the client in your problem, even if he is part of it, you are out. You only want to be part of the solution."
The conversation went on and the consultants came to the conclusion that the root cause of the problem was a lack of communication between client and consultant teams.
A lack of communication – here we go, once again!
I thought to myself, how could they deal with this situation? How could they reestablish the trust they had lost? How could they communicate better with their client?
The solution – a solution workshop
The consultants could sponsor a solution workshop. In this workshop all members of the project – both client representatives and consultants – would share everything they are positive about in the project and everything they would like to improve. Moderated by a professional communication coach, both sides would talk about all issues, problems, friction in an open, positive and constructive way.
This process would nurture more team spirit, more communication, and – above all – a shared culture of solution orientation.  The client would regain trust in the advisors. The consultants would understand their client much better. I'm not a fan of bull*** bingo, but this solution workshop would, for sure, create a win-win situation.
Are you a consultant? Next time you are stuck in your project, give it a thought; a solution workshop might be the solution.