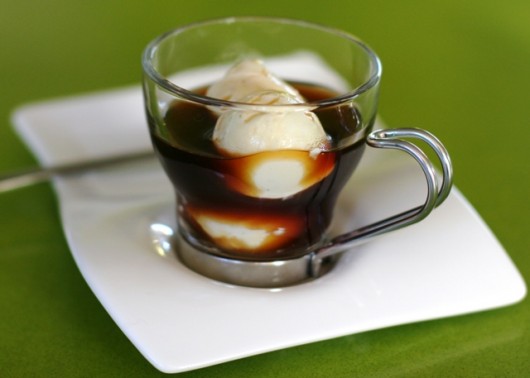 Source: Salty Seattle
Once they asked the Spanish star chef Ferrán Adrià about a visionary plate he would like to create in the future. He answered: "Hot ice-cream."
Ice breaking at events tends to be a rather cold activity. Small talk reigns. Deep talk hardly ever happens.
Last week I participated in a spectacular public speaking workshop in Poznan, Poland. Some of the hottest speakers in Europe lined up to share their insights covering a wide field of topics – from preparation to voice, from structure to story-telling.
Grzegorz Turniak, one of Poland's leading professional networkers, gave a speech on how to organize events in a more communicative way. He explained his approach of turning the standard welcome and reception period into a casual meet and mingle session.
As a passionate networker myself I was hooked by Grzegorz's way. Thinking about it for a while, sipping on my conference coffee, an idea occured to me.
What are the typical topics to break the ice when you meet strangers at any given event?
Exactly – weather, job, car.
But – what if we provided people some easy rules encouraging them to talk about different, more profound topics?
What if we gave them specific questions which they could ask their counterparts?
What if we turned shallow small talk into hot ice breaking?
Hot Ice Breaking Cards
The idea is that each person receives a Hot Ice Breaking card at the check-in. Each card contains a deeper question like,
"What's your passion in life?"
"What's the most exciting place you have been to?"
What's your biggest dream in life?"
"Who are your best friends?"
"Who is your biggest idol?"
The number of different questions should range from five to ten in order to create diversity.
The simple rule is, the beholder of a Hot Ice Breaking card can ask this one question to any other event attendee. This simple rule provides security. People are no longer afraid to ask deeper questions to strangers. It's like a task in a board game. The cards add pleasant playfulness to serious surroundings.
The instant effect is a faster trust building process. Small talk never builds trust. Deep talk always does.
We don't know about the future. We don't know when Ferrán Adrià will create his hot ice-cream. But – I do know that hot ice breaking is possible today.