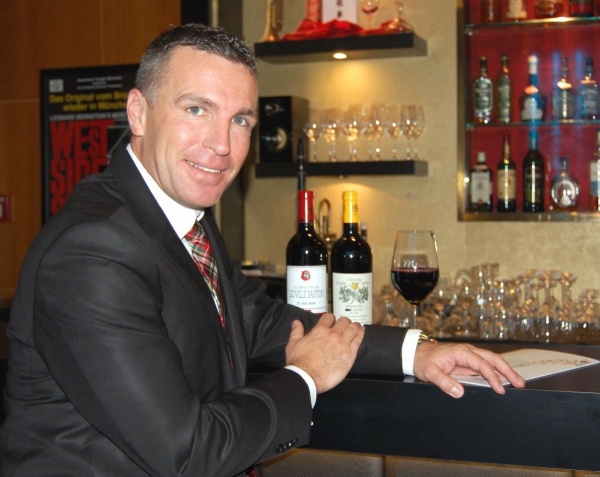 In November 2010, Daniel Braun took over the management of one of the best Mercure hotels in Germany – the Mercure Munich City Center. Daniel is a charismatic and empathetic young leader with a clear vision and high expectations. If there is a spot on the entrance door, he will not rest until that spot is gone.
In one and a half years, Daniel and his ten department heads have gone through the hell of comfort zone blasting seminars with me in three occasions: one day of rhetoric, two days of charisma, two days of "Wild Waters of Change".
Today, Daniel can count on a super harmonious team of better communicators, managers and leaders.
How did it happen?
.
Daniel, when you took over the management of your house two years ago, one of your first initiatives was to organize a rhetoric training. Why would you do that?
When I took over I had the feeling that the communication in our house was catastrophic – both vertical and horizontal, both external and internal. For three reasons: different points of views, long-established structures, and an incompetence to communicate well. Apart from content, the management team had to be enabled to communicate better as leaders with a bandwidth that would include more than just two options – begging and screaming.
What was the direct impact of the first seminar in terms of communication skills and teambuilding?
Incredible! Tears, truths, mistakes, weaknesses, pacts for the future – the whole team was flying after the first day. Somehow you accomplished to tear down walls and overcome fears. You helped the team to show respect and trust each other. We learned something new together. Everyone found out something new about everybody. Our management team became a circle of trust. Together we could take the first steps based on our learnings.
Only half a year later you guys organized the next round – two days of charisma training in Nuremberg. What was your intention with this special topic that so many people consider innate?
Actually, it was not only me. The team wanted to further develop their skills. The exact direction wasn't clear, but it should deal with leadership. Plus, I witnessed that the atmosphere in our house started to improve. Personally, I believe that a person with leadership responsibilities should always have some touch of charisma. Leading by hierarchy is not my aspiration. I wanted and I want our employees to follow their heads of department (HOD) not because they have to, but because they are willing to.
Two weeks later I sent an email asking you about the status quo of your team…
Oh yes, I remember that one! After the second training I realized that empowering people with communication skills and helping them lead with charisma is a medal with two sides. Our trainings had a direct impact on our top-down management – the way the HOD managed our team. But it also changed the way the HOD communicated with me. I suffered from situations where I cursed this charisma training. It increased the standards for myself a lot! The HOD started to put their learnings into practice. Positivism and laughter took hold of our hotel.
Now you had your chef Marco Wagner, who had never dared to leave his kitchen before, go out to your guests and chat with them about life. Charisma alert! What was your idea behind the customized follow-up seminar Wild Waters of Change?
I liked how the management team put the learnings from our rhetoric and charisma trainings into action. I also believe in hierarchies, but for me the spirit of innovation and the commitment to develop ideas within their own areas of responsibility still lacked more drive. My intention was to train the management team in innovation and change processes, deepen their previously acquired knowledge and detect more potential worries, which could be overcome together as a team.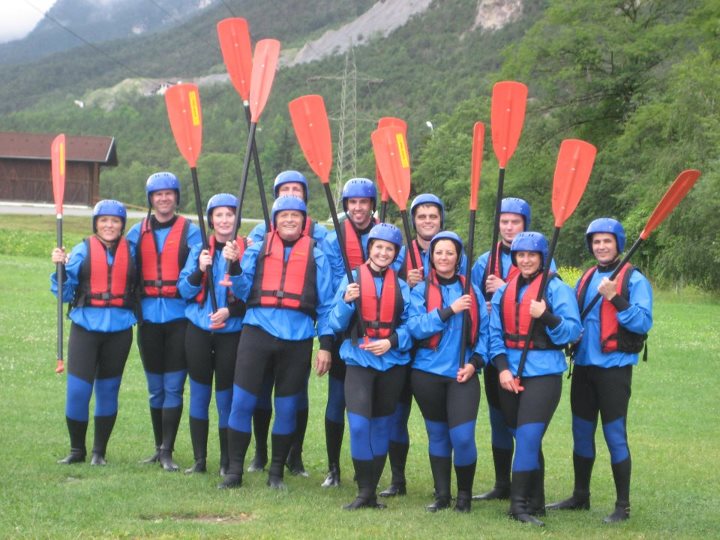 I will not tell my readers that you kicked me into the ice-cold waters of that Austrian mountain river. Definitely one of my most striking memories. What are your greatest learnings and take-aways from five days of The Seven Minute Star seminars?
You deserved the river! If someone's job is to show people their edge of comfort, move them till that edge and then push them over that edge, that person also needs to cross a line of comfort sometimes. 😉
Seriously, I learned that the human potential has no limits. Hard skills are indispensable for a manager. But there is much more. I think there should be more courses about how to deal with our most valuable asset – human beings. Layoffs, replacements, sickness rate, mobbing, overtime, demotivation – all these factors cost a lot of money. I believe my colleagues have understood this. You can and must lead positively. And positive doesn't equal weak. An employee must be able to look up to his or her boss and be proud in a way. For me, this has been the biggest learning. Apart from the fact that I also had to work hard on myself when participating in such intensive trainings together with the team.
The results speak for themselves: you become better than others. Today, we are market leader within our peer group both in financial results and qualitative client feedback. And based on year-to-date July results we are also the most profitable house within the ACCOR hotel group in Germany. I'm proud of my team!
Any plans for the future?
Based on my experience, training effects never last longer than a year. For sure, we will brush up our learnings – maybe with canoeing this time. 😉