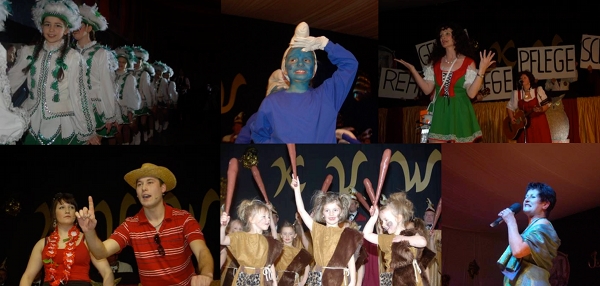 Impressions from our KVW session 2012
Deutsche Bank in Madrid. Accor Hotels in Berlin. Carnival in Weidach.
Weidach, a small village with less than 2,000 inhabitants, is my home. That's where I grew up. The first official reference goes back to the year 1149, but it wasn't until 1982 that some brave, heroic, fun loving men founded the Karnevalsverein Weidach (KVW), the carnival club of Weidach.
My dad joined the club soon after its foundation. My mom followed; and for many years both of them were active on stage as speakers and presenters at the club's annual double carnival session pack. For a decade my father even acted as the emcee for those sessions and he wrote the lyrics of the Weidach carnival hymn Carnival in Weidach – Just like at Rhine River. Hence, you could say that my inspiration for stepping onto that carnival stage comes from my family.
Last year, in 2012, I dared to follow in my parents' footsteps for the first time. Not an easy task… That's why I did it the Robbie Williams way. When he started his solo career after the first Take That breakup, he first released a cover version of George Michael's hit single Freedom.
The inspiration for my first performance on Weidach's carnival stage came from one of my favorite YouTube comedy vids – Mark Gungor's Men's Brain Women's Brain.
I sat down, wrote down the script, translated it into German, edited it, localized it, added an opening and a closing – ready, set, go!
Before my performance I was very nervous. Those butterflies were back! One thing is to be in front of 60 Executive MBA students or nine seminar participants. Standing on a stage in front of 350 people and almost all of them know you and compare you with your folks is a totally different story. But – it went very well! I received great feedback from many locals and my mom told me that she was very proud. I'm sure my dad, wherever his soul may rest, was proud as well.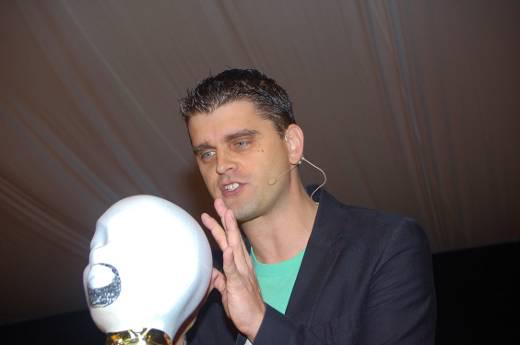 Once popped I couldn't stop KVWing!
This year I'm back on stage. This year I use 100% original content. I wrote a typical carnival speech – all in rhymes. At this moment I cannot reveal the content, yet. But I promise to share the script (in German) with you after the second session on February 2 2013.
I'm so much looking forward to this moment of euphoria when all is done. When after five hours of singing, dancing and speaking all active participants gather on stage and sing our carnival hymn together with the audience: Carnival in Weidach – Just like at Rhine River.