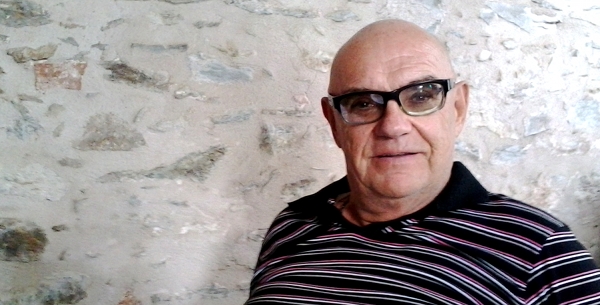 He's a living legend of event management… Manfred Schmidt. For more than 40 years he's been one of the top event managers in Germany and elsewhere around the globe. For Manfred the key success factor of any event is interpersonal communication. From Robbie Williams to Angela Merkel, from Tina Turner to Celine Dion – Manfred shook hands with the who is who of the national and international VIP scene. But – who is a VIP for Manfred?
.
Manfred, who's a VIP for you?
The guest.
Any guest?
Of course. Every guest is king, every guest is queen. Whether it's the Head of State or a curry sausage maker – everyone's a VIP for me.
What's the secret of a great event?
Every event is different. Hence, I can only speak for my own events. The secret of my events has always been the mix of people. I never focus on one group of people coming from one city and from one sector. I mix people who'd never meet or talk to each other in their normal lives. The Chancellor and the curry sausage maker, the boxer and the dancer, the photographer and the sports hero. By bringing them together great inspiring conversations can and do sprout. The secret is the mix of people.
How do you mix people?
The mixing begins before the actual event. I invite different characters with different backgrounds coming from different places. Then I finalize the guest list. On that list I identify who should talk to whom during the event. When it's a larger event I always use communication teams with headsets. Those helping hands communicate with each other during the event and make sure that they introduce the right people to each other. Mixing people is a lot about planning.
What was your greatest achievement in mixing people?
Oh, in forty years we've had great so many great experiences. If I have to choose one, I'd say Wörner and Kelly.
What happened?
Petra Kelly was a leading member of the Green Party in Germany. Back then the Green Party was much more rigid in questions of defense. Manfred Wörner on the other hand was a leading member of the conservative party and General Secretary of the NATO. Both of them couldn't have been more different. I managed to have them both at an event in the Black Forest. The highlight of my forty-year event career came when Kelly and Wörner danced together.
Wow, that must've been a truly special moment! By the way, your events never have a program…
That's correct. I always say, the program is the guest. In my experience event guests appreciate active conversations more than passive consumption. Also, programs make events inflexible for the guests. I started to be successful when I changed two German letters on the invitations. From "um" to "ab" (from "at" to "from"). My guests weren't obliged anymore to arrive at a certain time, but the events started from a certain time. This makes a big difference, especially for people who have tight agendas like politicians or CEOs. They could go to another event first, later they would show up at mine. More flexibility!
And now? What's next?
I'm now entering a stage of life where big event organization would be too stressful. I've done that for four decades. Now I want to focus on smaller and special events. The fountain of ideas never dries up. One idea is to organize events for jobless people in Barcelona, so they can help each other, exchange ideas and experiences, maybe start some business together. I want to transmit my knowhow and act more as an event strategist in the future.
Sounds great! Thank you for this interview and good luck with your plans!