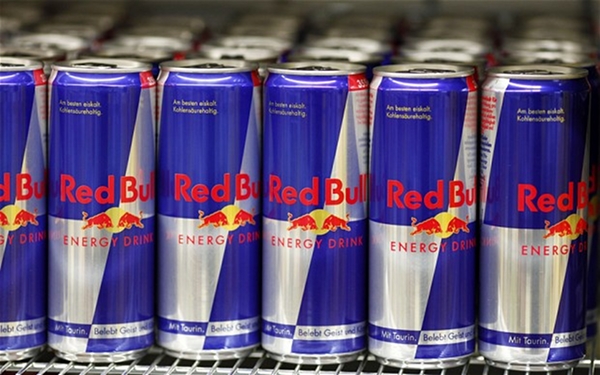 Photo: Reuters
I have to admit it! Ever since I tasted Red Bull for the first time back in 1995, I'm a great fan of the original energy drink from Austria. Some say it tastes like gummy bears. Well, I love gummy bears too!
The Austrian entrepreneur Dietrich Mateschitz had the original idea and vision to globally market a local product with a different and unique marketing approach. He created a new segment in retail. Energy drinks didn't exist before Red Bull took the entire market share by storm.
Soon after Red Bull's huge retail success me-too-products congested the market. But Red Bull, the first mover, stood strong – even against Coca-Cola's copy Burn.
When I set up my own business as a trainer and speaker one thing was crystal-clear to me; I didn't want to be a Burn. I wanted to be a Red Bull.
For three reasons. It's more creative, it's more passionate, it's more valuable.
Don't copy; be creative!
Imagine how creative Dietrich Mateschitz and his team must've been all the way through from the first idea to Felix Baumgartner's space jump. For me, creativity is Red Bull's major competitive advantage.
Tobias Rodrigues is a very good friend of mine who turned his profound experience with managing conflicts into a training format focusing on building the relationships of organizations. I had my business already up and running, so when Tobias entered the professional arena I could mentor him on how to start his challenging journey.
One morning we met at my regular working space, at Café Orlandai in Barcelona. We ordered a Café con leche and Tobias began to outline his seminar agenda. First point on the agenda, some conflict resolution model by a Mr. Jacobs, Jacobson, or someone similar.
I said, Stop! In one week we meet again and you show me your own models, your own ideas, your own concepts and your own exercises.
Today, Tobias has his own 12-step model, his own boosters-and-bummers concept, his own exercises.
Don't repeat what others say, be creative and come up with your own stuff. It's a competitive advantage!
Don't copy; be passionate!
My Speech Structure Building™ method is no rocket science. It's the visualization of an existing concept – speech opening, speech body, speech closing. The visualization itself isn't new either – a Greek temple. Been there, done that. But – the drainpipe and the four simple steps to structure any given speech in a couple of minutes – those are mine!
Every time I present the Speech Structure Building I do it with passion, with enthusiasm, with energy, at full speed!
Would I present the Myers-Briggs Test with the same attitude? No way! I'm not Myers, I'm not Briggs, I'm Mueck.
Compare Dietrich Mateschitz talking about Red Bull with some Coca-Cola executive talking about Burn.
When it's your own stuff you present it with much more passion.
Don't copy; be valuable!
Which one is the highest priced energy drink in the market? Red Bull.
And if I were a Burn? How much could I charge for redoing the Myers-Briggs Test or using other models?
For me, this has never been a question. I love to create and I'm passionate about the stuff I create. I love the Speech Structure Building, I love the plus and plusplus feedback, I love the aerobic penguin, I love the cha cha cha, I love the workshop concepts I create. I love everything I do and I definitely love my job.
That's what makes me a valuable trainer. That's what clients are willing to pay for.
I found out that being a Red Bull is more creative, more passionate and more valuable.
My questing to you is – whether you are a trainer, a lawyer, a consultant or anyone else – do you want to be a Burn or a Red Bull?