[FYI. This design is obsolete. It will be replaced and updated soon.]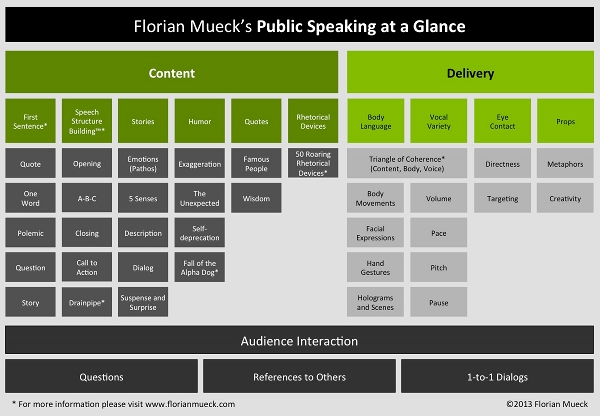 I created a one-pager for you covering all those aspects that make public speaking a true art.
HERE you can download the PDF version for free.
If you do so, please leave a short comment below. Very much appreciated.
Further reading on this subject you find in my books (see Home).
.* More information on starred aspects: