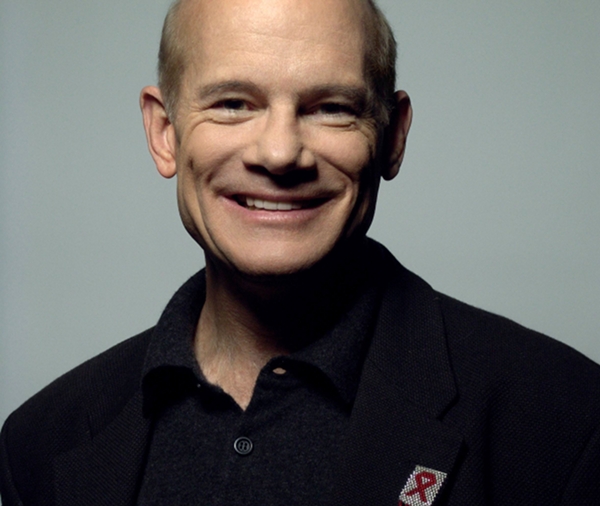 The other day, I was strolling through Galeria Kaufhof, a mega department store at Berlin's busy Alexanderplatz. I needed some training gear. I'd just purchased Blu-Tack and moderation cards when I received a reminder mail by the Berlin School of Creative Leadership.
S***, I thought. I'd forgotten about their President's Lecture. Bill Roedy was about to speak on Making Creative Leadership Rock only twenty minutes later.
Bill Roedy is the former Chairman and CEO of MTV Networks International, where he and his team built from the scratch a global operation of 200 channels, 20 brands (including MTV, Nickelodeon and Comedy Central) in 200 countries, reaching a potential audience of 2 billion people. Bill also wrote a book called What Makes Business Rock; I couldn't miss that one!
I skipped my dinner plan and jumped into a taxi…
A great decision! I loved Bill's talk, especially the parts where he revealed his personal anecdotes. He split his speech into two parts. First, he talked about his 22 years at MTV. Then he moved on to his present principal passion; Bill is a passionate promoter of global health initiatives.
My personal take-away was his summary of 11 success principles he followed throughout his career. I share them with you because I think that they are perfectly applicable to public speaking.
.
1 Do what you're passionate about
[Interpretation] Only speak about things and topics you're passionate about. If not, build metaphorical bridges between your passions and the topic you speak about. There are no excuses; you can add passion to any given subject.
2 Think global; connect local
As a speaker you must know your macro techniques, your global speaking skills. But you also need to connect with your audience on a micro level. Get to know people before you enter the stage, interact with them through questions, references and dialogs.
3 Take risks; break rules
Who says that you have to say Thank you at the end of your presentation? Who says that you cannot dance Capoeira on stage? Who says that you must present yourself when you start to speak? Don't be a dead fish swimming with the flow; the benefit of doing something different in public speaking will always beat the fear of doing something wrong.
4 Set the example
Before joining MTV Bill was in the Army. His motto there was: First one on the battlefield, last one to leave. The same applies to conference talks or keynotes. Be the first one in the morning. Make friends with the technicians. Talk to people. After your speech, stay and network. People want to talk to you. Don't disappoint them; take the last flight of the day.
5 Work hard
My friend and co-creator of RHETORIC, John Zimmer, always says, The speech itself is only the peak of the iceberg. What you don't see is all the preparation below the surface. No success in public speaking without decent preparation. Success in public speaking is never an accident; it's always hard work.
6 Be tolerant, be diverse and have a strong character
As a speaker you want to and you have to adapt to any given audience. Sometimes this requires a high level of tolerance, for instance, when you talk to an apathetic or hostile audience. Also, you must have an understanding of different characters, cultures and countries in order to build robust bridges of sympathy. Finally, your ethos, your credibility and authority as a speaker, requires a high level of self-confidence.
7 Never accept a NO
Here Bill Roedy referred to the word NO by others. In public speaking you can never accept a NO by your inner voice. Your inner voice constantly tells you what you should not do, what you should not say, what you should not dare. Stop listening! Never accept a NO by your inner voice! Do it anyway!
8 Master tech
Sound, lighting, projector, slides, Internet connection – the only person who's in charge of all this is you. No excuse on the tech side!
9 Have fun
When we're done with my two-day public speaking seminar and we're sipping a beer in a bar nearby I tell them with a cheeky smile, I told you… From fear to fun in 48 hours! Of course, they would've never believed me at 9:30 am on day one. Public speaking turns into fun. It turns into fun when you participate in crazy seminars. It turns into fun when you join Toastmasters International. And you need to have fun if you want to be a rock star public speaker! Your audience feels your fun; your audience loves you when you have fun.
10 Do something good
As speakers we have so many opportunities to persuade, to motivate to inspire. Every time we're in front of an audience we should seize the opportunity and make this world a slightly better place.
11 Stay creative
In public speaking two things are evident. One, there are no excuses. Two, a lack of creativity does exist. Public speaking is all about creativity. Which prop? Which phrase? Which form of intonation? Which pause? Which structure? Which first sentence? Which key message? Which body movements? Which gestures? Which style of voice? It's an endless quest for difference. And difference needs creativity like Jim Carrey needs humor. Always stay creative in public speaking!