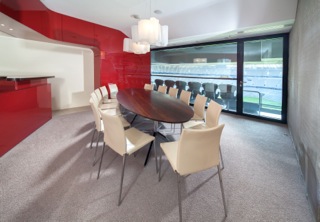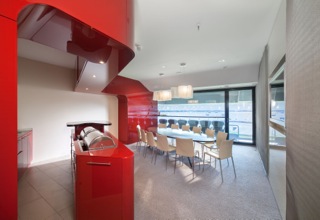 On April 24 and 25 2014, I'll be holding a very special public speaking training.
This training is special for two reasons. One, it's an open training, which means that anyone can participate. I normally offer corporate inhouse seminars only. Two, the venue.
Thanks to my new cooperation with the Munich-based retention specialists of ReTenCon AG, I can hold this seminar in the home of fivefold Champions League winner FC Bayern Munich. An architectural delicacy – this arena is a truly spectacular training venue.
This training will be held in German language.
For more information please contact me personally anytime.
Florian
______
Am 24. und 25. April 2014 werde ich ein ganz spezielles Rhetorik-Seminar halten.
Dieses Training ist doppelt besonders. Erstens, es ist ein offenes Seminar. Das heißt, jeder kann teilnehmen. Normalerweise führe ich nur Seminare in Unternehmen durch. Zweitens, der Seminarort.
Dank meiner neuen Kooperation mit den Münchner Retention-Spezialisten von ReTenCon AG kann ich dieses Training zuhause beim fünffachen Champions League Gewinner FC Bayern München halten. Eine architektonische Delikatesse und wahrhaft spektakulärer Seminarort.
Trainingssprache: deutsch.
Für mehr Informationen bin ich jederzeit persönlich erreichbar.
Florian