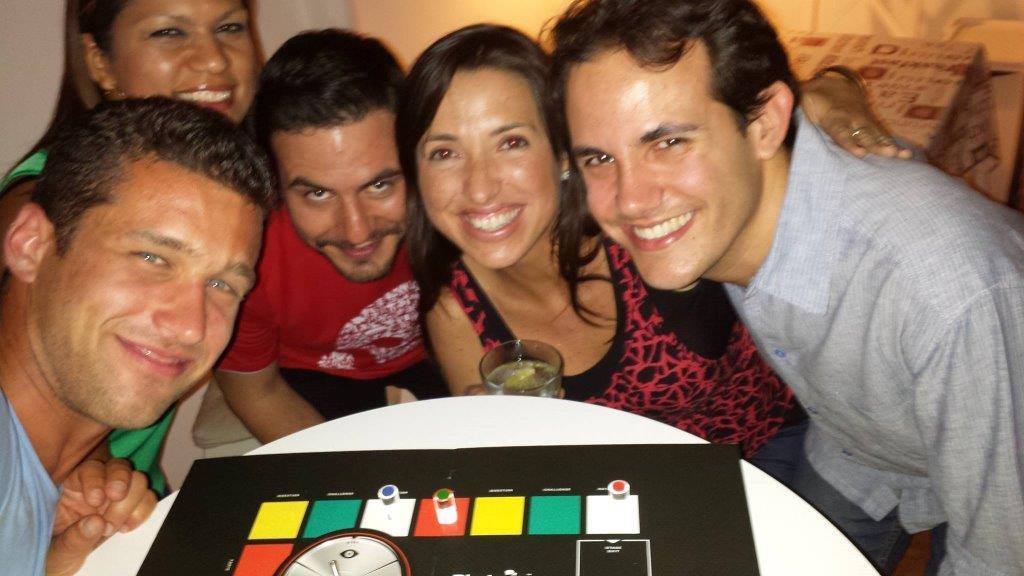 Do you love public speaking? Great. Do you hate public speaking? Even better. Rhetoric – The Public Speaking Game™ is for both of you. Born from passion, RHETORIC saw the light of life at the end of 2012.
My friend, professional speaker, trainer and blogger John Zimmer and I had worked on this project for 15 months before we could finally hold the first unit in our hands. Supported by our Berlin-based design pros around Bart Navarra, we produced a first series of 250 units.
What is RHETORIC?
RHETORIC is an entertaining and educational board game for 4 to 8 players. In this very, very, very different board game players give one-minute speeches on their way from the stage entrance to the stage exit. Passing 25 spaces, they give an average of 5 to 6 speeches per game.
There are four different spaces players can land on
Topic
You draw a topic card, spin the Wheel of Delivery and give a one-minute speech focusing on the specific topic, e.g. Friends, combined with a certain aspect of delivery – eye contact, gestures, vocal variety.
Question
The other players ask you an impromptu question. Once the question has been agreed on, you spin the Wheel of Structure. You then have to use the indicated structure – e.g. good, better, best – for delivering your answer.
Challenge
No wheel here, but comfort zone expanding challenges like, Cover your eyes and talk about an important goal in life.
Reflection
When you land on this space you can reflect on any topic. No wheel, no cards, just your own thoughts.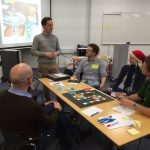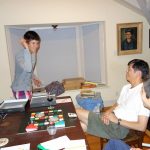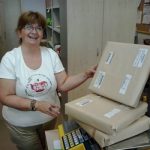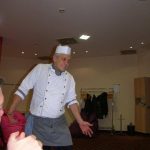 RHETORIC has proven to be a highly entertaining board game with a high educational impact. Friends play RHETORIC after dinners; parents play RHETORIC with their children, Toastmasters organize RHETORIC championships, and the European Agile Coach community loves using the game in their corporate trainings.
John and I are extremely happy about the great response we've received by so many players. To all the RHETORICsters out there – we'd like to say a heartfelt thank-you for your passion and enthusiasm.
How can you get your RHETORIC?
Thanks to the international interest in this game we've run out of stock! But you can send us an email and we'll add you to the waiting list. For shipping updates, please follow us on Facebook.