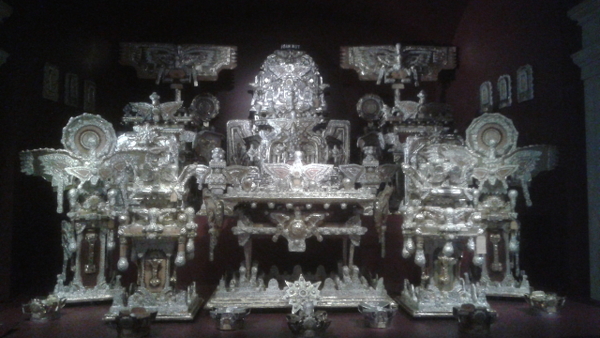 The other day my folks and I visited the Smithsonian American Art Museum in Washington DC. At one point, we were standing in front of this piece of art – The Throne of the Third Heaven of the Nations' Millennium General Assembly. My aunt Brigitte told me that the artist, James Hampton, had worked on it for 14 years. In his garage.
Imagine… 14 years. 14 years of searching for excellence. 14 years of refining, adding, subtracting. This is what I call passion!
James Hampton started to work on this art piece in 1950. He died in 1964. This means he hadn't even finished when he died.
Now – how much time do you invest into the preparation of the important speeches of your life?
Your next big conference talk – think of James Hampton. Your next eulogy – think of James Hampton. Your next wedding speech – think of James Hampton.
You don't have to be James Hampton. You don't have to be standing in a garage for 14 years to give a great speech. But, certainly, be more passionate when it comes to the preparation of your speeches.