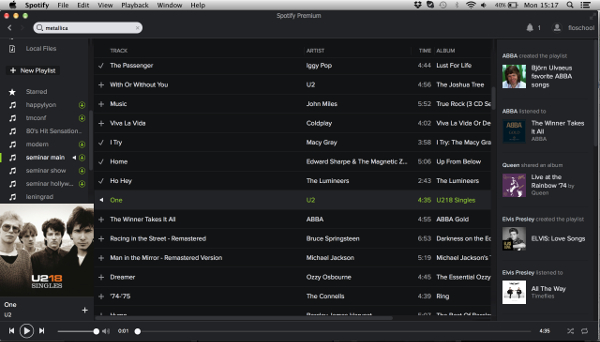 John Miles felt it in 1976. I've felt it all my life. Music was my first love too.
Whether it's singing in the school choir, singing in the shower, singing in the rain, playing the clarinet or writing songs for road trips with my college buddies – I've always loved music.
No wonder that music also plays an important role in my corporate trainings. Sometimes I play songs on purpose, sometimes it's random. But music is always there. Music in the breaks, music during the preparation slots. Music might even hit you hard during some exercises.
Why do I use music in my trainings?
Music decorates the room with emotions. Music touches your heart and your senses. Entering a gray, silent room versus entering a room painted with unchained melodies – what a difference!
I always encourage my seminar participants to use more music at work. During meeting breaks, in workshops, in brainstorming sessions – music sets a completely different tone. Whether it was your first love or not – play more music in your trainings or at work!
Here's the Spotify play list I use in my trainings.
Enjoy!