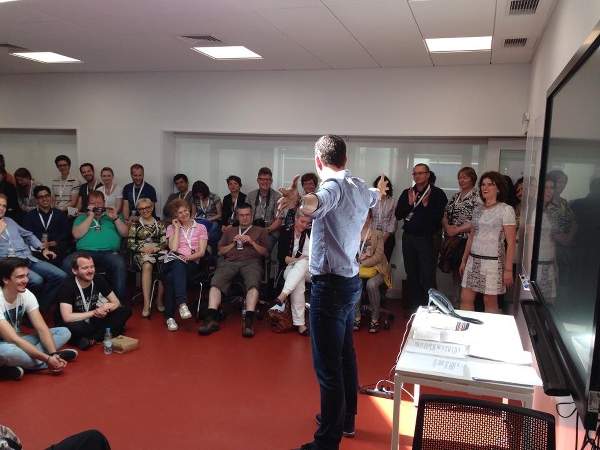 May 15th to 17th 2015 turned out to be another milestone of communication skills, personal growth and cross-border friendship. In Porto, almost 300 Toastmasters, mainly from the South-Western European region, gathered to learn, laugh and toast with Porto.
We experienced wonderful workshops, epic evaluations and spectacular speeches. I had the impression that the competitive level was higher than at any conference I'd attended before. Big congrats to all competitors.
Here are some of my personal content kings from this unforgettable weekend in Porto.
Ineke Vermeulen's workshop, "Destructive to Productive: Making Teams Work"
A group is a bunch of people; a team has a common objective.
Teams amplify errors, e.g. by being overly optimistic.
Teams tend to polarize.
As soon as you put an idea in a team's mind, tending is to base that idea on something already known.
Silence the leader!
Prime critical thinking!
Reward group results!
Assign roles!
Use a devil's advocate!
Ideas from body language guru David Dos Santos, choreographer, on "focus"
Set your focus 360% as if there were people around you.
Be committed [with your body] to you say.
Imagine two friends walking next to each other. They know where to go.
The way to overcome embarrassment is generosity.
The flow is the movement of life.
Project your body outside of the room.
Write your name with different parts of your body.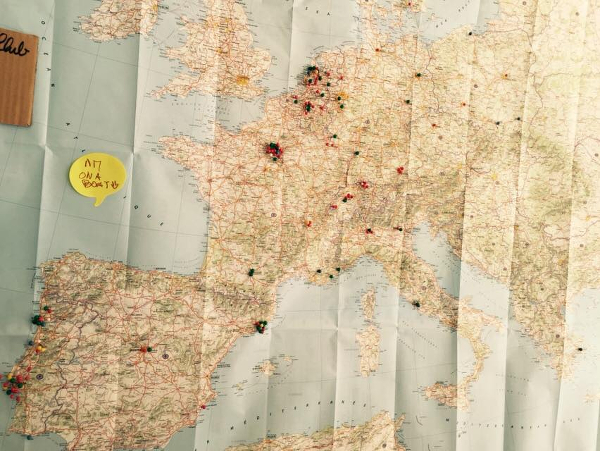 Peter Zinn's workshop, "The 7 Minute Flirt: How to Seduce from the Stage"
No connection, no audience.
Connection is seduction.
You want to fall in love with your audience.
[In the video with Putin] Bush has this I-don't-know-what-I'm-doing-power.
Your audience is your tribe.
You have to dress the way your tribe likes.
Listen to your room.
When you enter the stage, [automatically] you have a high status.
We hear with our eyes.
Others
[Move for attention;] stand still for authority.
Dimensionality.
When we laugh we relax, and when we relax we listen and learn.
Panoramic eye contact.
Turn up the soundtracks of the voices you love.
Trees are not afraid to grow. Trees use all the resources they get to grow. Have you ever seen a tree refusing to absorb water because the day before it tasted bad?
I'm sweating more than a politician taking a lie detector test.
The best decision is to take a decision and make the best out of it.
Thank you, Team Porto!