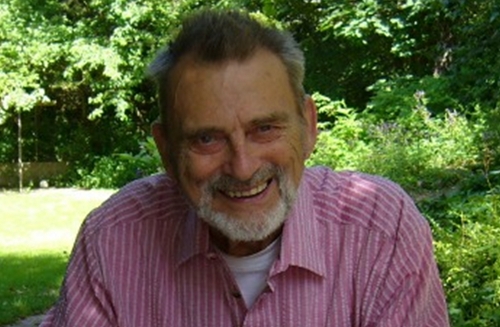 A couple of months ago Rose and I were cooking dinner together with our friend Christoph. Cooking with friends is always great fun, but that time we increased the fun level by accident.
On top of the massive microwave we had placed a tiny laptop which spotified the kitchen. Suddenly… Madonna, Like a Prayer, 1989.  Memories, football trip to Hungary,  first love, Monika Vertes from Budapest, that night in that wooden cabin, crying waterfalls, …
Listening to the song, I started to tell the others my story of Hungary 1989. Inspired by my speech Christoph and Rose shared their first songs and stories. In the end, we kept going for several hours. Story after story. Laughter after laughter. Tears after tears.
When we hear songs we are emotionally attached to, our subconsciousness unleashes memories, feelings and emotions we didn't even know they existed. We tell our stories in a different, more emotional, more authentic way.
I picked up the speech plus song idea and prepared my last advanced speech project at Toastmasters accordingly. It was a speaking in praise project, a eulogy for my dad who passed away four years ago.
.
Lessons learned
Based on my own perception combined with the feedback I received from my fellow Toastmasters, I have learned a number of lessons.
What was good…
Creativity. Several people acknowledged the creative side in using a song to accompany a speech.
Emotions. Underlaying your speech with a song – in this case the favorite song of my dad – triggers more emotions in the audience. Imagine a Hollywood movie without music. It's not the same. Contrariwise, your music adds emotions to your speech.
What could have been better…
Volume. If you don't have a good sound system in the room, it might be too loud for the people in the first row while the guys in last row hardly hear the music. We used small speakers which was a disadvantage. Three times I had to regulate the volume myself while I was speaking. I'm convinced this wouldn't be a problem at a professional event with technical pros within reach.
Pacing. The song I used for my father's eulogy lasts five minutes and eight seconds. I adapted the length of the text to the length of the song. As soon as I added freestyle text lines during the speech, my content lagged behind the music. As a result, at some points during the speech I had to rush in order to pick up the pace. This means, I have to say what I write. Word by word – no detours allowed.
The overall feedback was very positive. It encourages me to redo this song plus speech experiment again in the future. I learned that sound volume and pacing are crucial to deliver an excellent professional speech.
You are invited to experience the eulogy for my dad yourself. If you have Spotify, you can click on the link below and read the speech text at the same time.
Enjoy!
.
Reinhard Mück – a great man, a great friend, a great father
[Grieg's Solveig's Song starting. Speech fades in after 30 seconds.]
My dad was six years old when he skipped school for the first time. It was his second day as a first grader. He ran into the woods where he chased butterflies, hunted for mushrooms, caught trouts with his hands.
Nature was his first love, his last love was nature. I remember, it was the time when he couldn't walk anymore, he said to me, "You know, Florian, that's no problem. Then I can sit in the car while you go for mushrooms. Once in a while you bring them back to the car and I can clean them already." When he said it he had these sparkling eyes. The same sparkling eyes that only a six year-old boy can have skipping school.
WW2 killed my dad's dream to study forestry. Instead he found himself volunteering to clean up Mauthausen, the concentration camp. This aweful experience turned my dad into a militant pacifist. When West Germany discussed the reestablishment of armed forces in the 50ies, my dad became a hardwired Social Democrat because those were the only ones opposing a new German army.
My dad was a great man.
My dad always stood up for his beliefs. And one of his greatest beliefs was friendship. He was so extroverted, so out-going, so funny – he could make friends in a snap. I remember him standing in the kitchen of restaurants he had never been to before. After three minutes he would discuss this and that plate with the chef. He had this beautiful gift to connect with people – like Ralf, one of his best friends. When Ralf, a manufacturer of furniture, went bankrupt, everybody of Ralf's so called friends freezed him off. Everybody, but one.
My dad was a great friend.
Two days before I turned 16, I woke up in the emergency room of our local hospital – alcoholic intoxication. I was recovering on a bed in the corridor. My eyes were still blurry, but I could clearly see the frustration on the face of my dad when he approached me. In a dry tone he said, "Your mother and I are disappointed."
My dad didn't drill me with fists. My dad didn't drill me with force. My dad educated me with words.
But – my dad was not only great at words. Rose always says action speaks louder the words. For 18 years he attended every single football match I had. Whether it was snowing or raining, whether it was steaming hot or freezing cold – one man was always standing there at the line to support me.
My dad was a great father.
Now he's gone – a great man, a great friend, a great father. A man who was happy till the very end. Despite all the illness, despite all the disease, despite all the sickness – my dad kept his smile.
I asked him once, "What makes you so happy in life?" You know what he answered? – He was a highschool teacher, so he said , "When I see my alumni in the street after 30 years of not seeing them, and the first thing when they see me is a smile on their face – that makes me the happiest man on earth."
A smile… No wonder that he never lost his smile. He made so many of us so happy… I know he's smiling now when he sees us all listening to… his favorite song.
I miss you, dad.
[Last chord of Grieg's Solveig's Song]