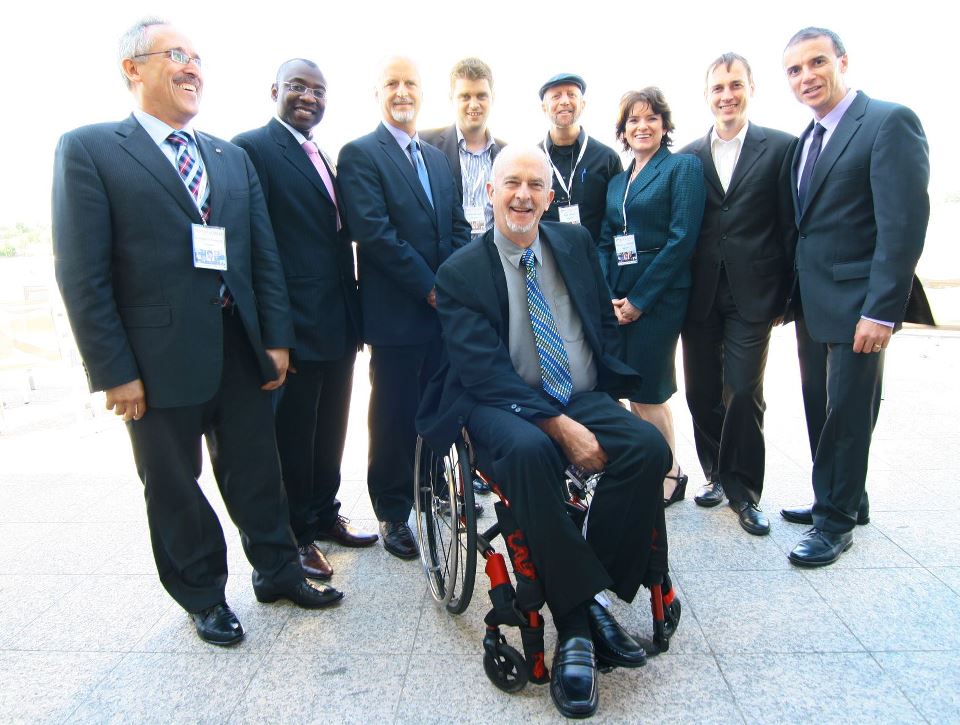 Sometimes and unexpectedly, magical moments sneak around the corner. They come over to us, they smile at us, they give us a hug, they make us feel great. Then they move on and they disappear in the mist of the past.
That warm day in Poznan in May 2012 was one of those moments.
Ten people who are more passionate about good public speaking than Mohammed Ali about boxing. Inspiration times ten in just one day.
A moment which made a difference.
A spectacular moment.
.
This moment was spectacular because…
Jerzy Zientkowski made us roar with laughter with his self-deprecating humor.
Olivia Schofield made us squeeze a cork between our teeth and read out loud "Mathilda who told her lies and was burnt to death".
Grzegorz Turniak showed us how to conquer empty rooms with red and white striped construction site tape.
John Zimmer held an inspirational mirror in front of our faces in which we could see the ten hours of preparation for each minute of our speeches.
Peter Zinn sparked flickering campfires in our story-telling minds.
Na Elom Amouh motivated us to unleash the champion within ourselves:
I define my purpose in life.

I'm committed to continuously challenging myself.

Right now is all I got…

…because I am a CHAMPION!
Jack Vincent's Snap, Crackle, 'n Pop successfully sold the art of selling.
Bob Mohl showed us the persuasive Power in the Point.
Mark Hunter, world champion of public speaking 2009, expanded our views, touched our hearts, enlightened our souls with liquid love.
In fall 2012, in the cozy city of Bonn another magical moment will sneak around the corner.
Will you stand there and receive that spectacular hug?