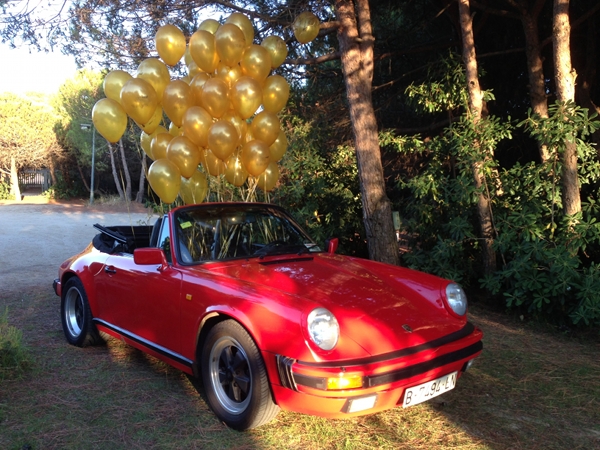 50 years of friends, 50 years of family, 50 years of passion, 50 years of love. Bon profit!
That was the last line of my friend Peter's speech at his and Evi's golden wedding celebration. 50 years, wow, and what a party! Dress code: white. 138 guests. Aperitif with Catalan cava, jamón jabugo and other delicacies. Seated dinner with speeches and surprises. Live dance with a fantastic salsa band.
Peter and Evi had invested a lot of time and effort in their special day. Like with anything in life – a job interview, public speaking or a golden wedding party – success depends on good preparation. I helped my friends on the communicational side. I coached Peter with his speech, prepared all PowerPoints, took care of the technology on the spot and moderated the event.
We had three different PowerPoint presentations – Peter's speech, a looping slideshow and some slides showing images of their social project in Gambia.
In order to give it a professional look I used a dashboard slide. A dashboard slide lets you enter different PowerPoint presentations from one single slide via hyperlinks.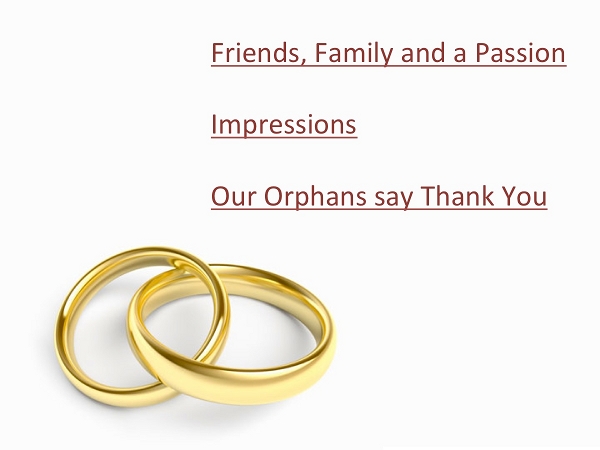 Hyperlinks in PowerPoint are a no brainer. You write the text, you mark the text and use the INSERT >> HYPERLINK function. You choose the file you want to link to – ready!
The great thing about using a dashboard slide with hyperlinks is that you don't have to exit one file, search for the other and show your desktop to 138 people in the audience. It looks much smoother and more professional.
Once you're finished with one presentation you click the escape button ESC and you're back on your dashboard slide.
Next time you organize an important internal meeting with various presenters or a conference or a golden wedding celebration, do yourself and the audience a favor and create a dashboard slide.
It's the details, which make something big even bigger.
I can't wait to help Peter and Evi with their diamond wedding party!